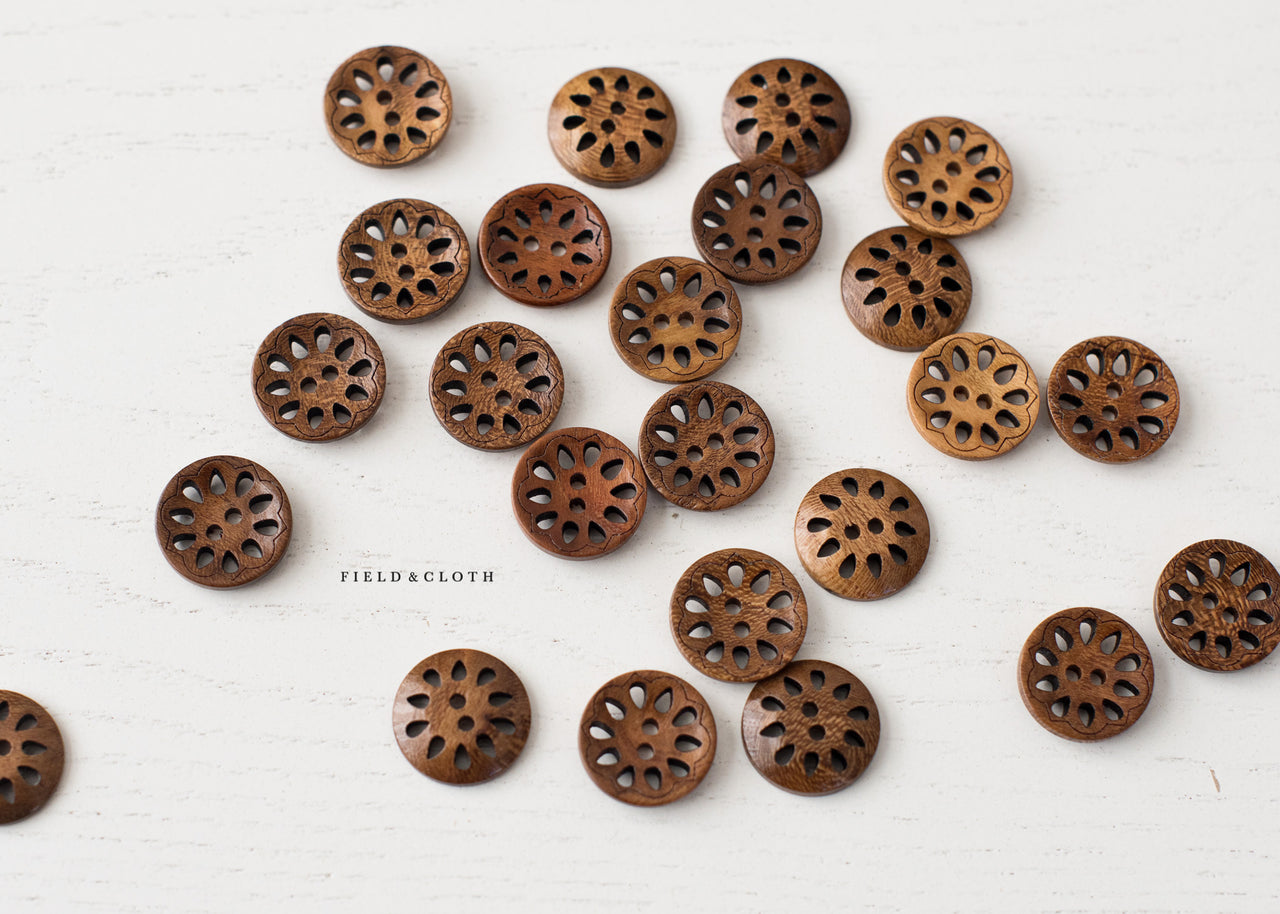 Elegant little buttons with heirloom quality appeal. Perfect for linen/cotton blends, liberty, double gauze, and flannel.
7/8" -- slightly less than 1 inch.
* Due to the nature of handmade buttons, especially those that are crafted using natural materials, each button has its own character -- no two are ever the same.
* Price is listed per one individual button