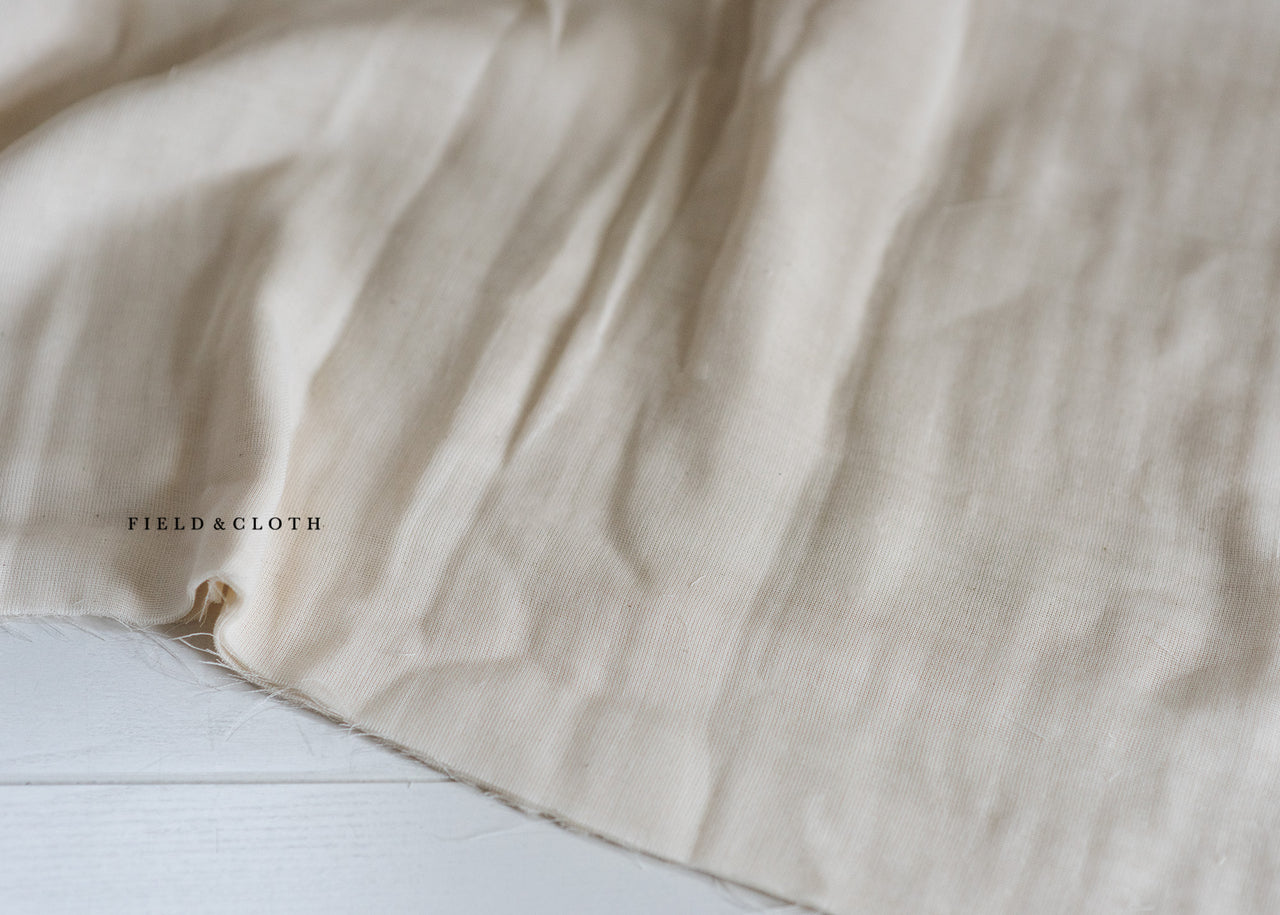 And finally, our organic four layer cotton gauze has arrived! At first, this fabric will appear flat and unassuming. But just you wait! Once washed and machine dried, the gorgeous loft, along with the softness and snug-ability will appear. This is the perfect fabric to make a baby/child blanket, wash/burp cloths, bedding, or a big couch blanket for yourself. Double it up and you have the most unbelievable eight layers of pure heaven.

Now, let's just clarify one thing. If you are into 100% perfectionism, this fabric might not be for you. Due to the nature of the loose weave, it will shift after cutting, so it makes getting a flawless square or rectangle somewhat challenging. To help minimize shifts, before cutting, heavily spray fabric with starch. While keeping everything straight is a little bump to overcome, this is also a very forgiving fabric. The puckering you achieve, after washing and drying, hides the imperfections. Can we get a hooooray?!! One more note, expect around 3" shrinkage, so best to plan accordingly. Pictures are before and after washing and drying.
86" wide
100% unbleached organic cotton
* Our fabric is sold in 1/2 yard increments. Therefore, the price shown is for each 1/2 yard. If you wish to purchase 1 yard, please be sure you have 2 in the quantity field (2 QTY = 1 yard). Fabric quantity ordered will be shipped in one continuous piece, unless quantity exceeds the length available per bolt or as requested otherwise.
* Please know that despite our best efforts to create the perfect natural light photo representing true color, variations in your monitor's color settings can impact the appearance of our products. Because of that, which is out of our control, we can't guarantee that the fabric's exact colors will be what you see on your device.