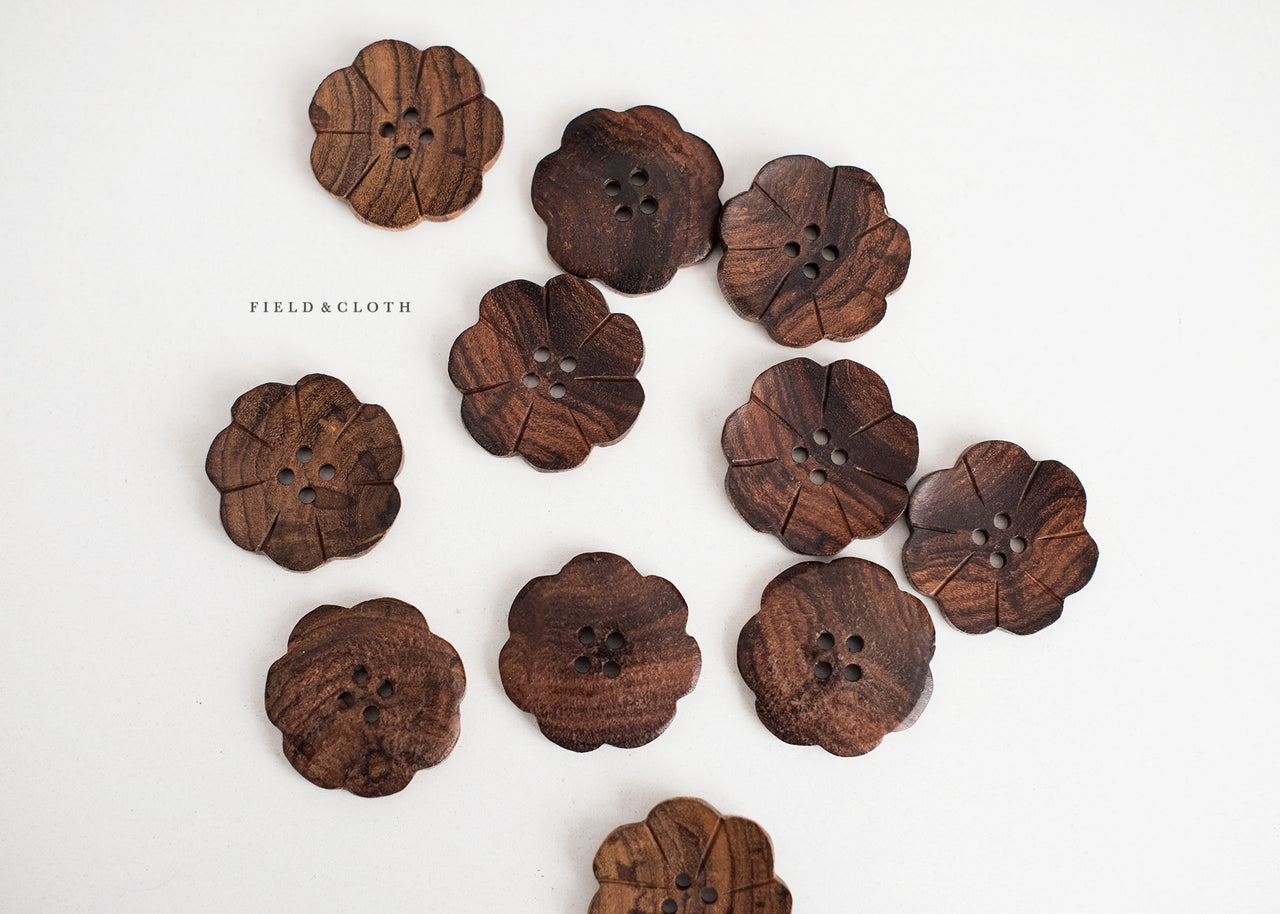 Big, beautiful, wooden flowers, the statement piece to your sewing project!
36 mm -- about 1.42 inches
* Due to the nature of handmade buttons, especially those that are crafted using natural materials, each button has its own character -- no two are ever the same.
* Price is listed per one individual button.