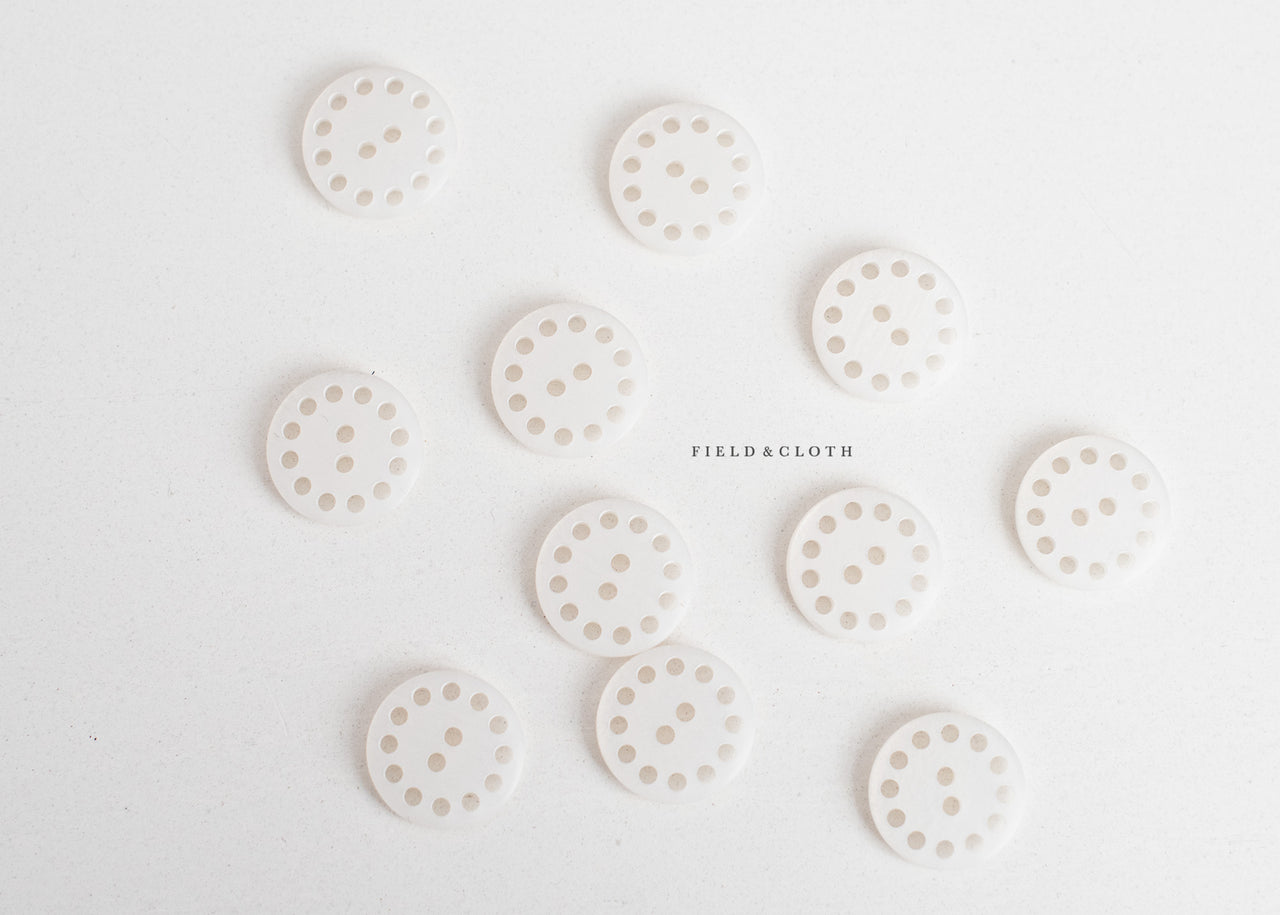 As they say, every little detail matters; and these plastic buttons are perfect to add the right finishing touch. They are also great for items which require a lot of washing. Unlike their wooden counterparts, these do like water. 
20 mm - slightly less than 13/16 inch (0.7870)
* Price is listed per one individual button.